The first screenshot for AUscene's Adelaide International on its product page on the PCA Aust website shows the Ikea store next to the Adelaide Airport.
As Dean's response to me on my SeneryTech query post did not fill me with sufficient confidence to spend my money on buying the SceneryTech add-ons, yesterday I spent my money on five Eiresim airports (Kerry, Cork and Shannon in Ireland, George Best Belfast City Airport in Northern Ireland and Alicante in Spain).
What I found next to the Belfast one is this: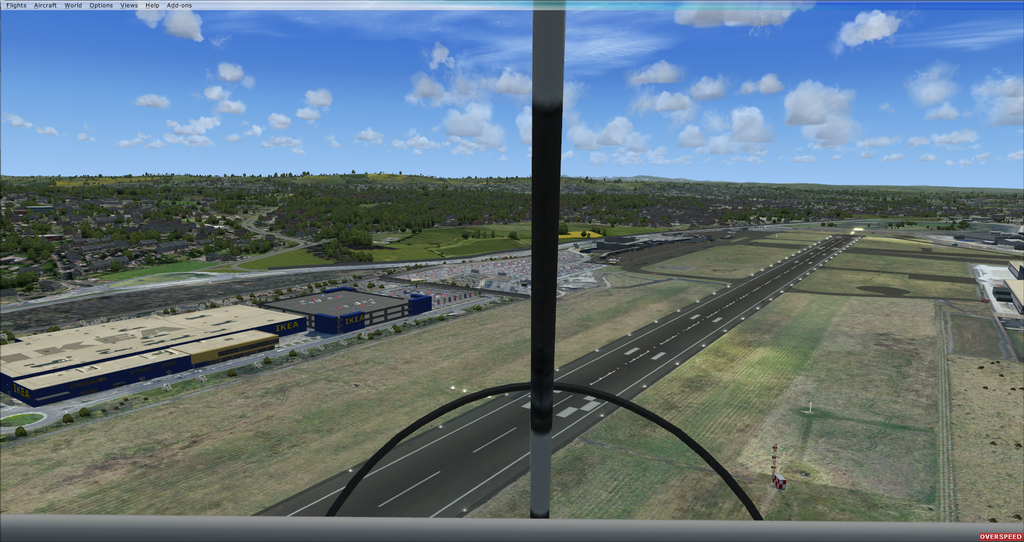 Are there any other places where, in flight sim sceneries, an Ikea store is next to an airport?
In my neck of the woods, there is an urban myth that the two things you can see from outer space are Ikea and Bunnings stores (for those outside Australia, a Bunnings store is a hardware and plant nursery store about the same size as an Ikea store). I have not come across a Bunnings in flight sim yet.
Gary