This product became available on PCA Aust this week.
I have two disappointments with it.
The first is that by using the SimTouch Plus 2 moving aerial photomap in conjunction with the airport, it seems that the airport is displaced about 150m south of its true position. I have only noticed displacement with four other airports in FSX - see my post of 21 February in Displaced airports in this section of the Forum. Has anyone else noticed a displacement with this airport?
The second is that although the mountain looks good from some distance (kilometres) away, when flying close to Mount Kilimanjaro, about 1000 feet above the surface, there appeared to be a degree of blurring/loss of sharpness, much like when flying low over photoreal scenery. The left portion of the screenshot below is the only screenshot I currently have to illustrate this point: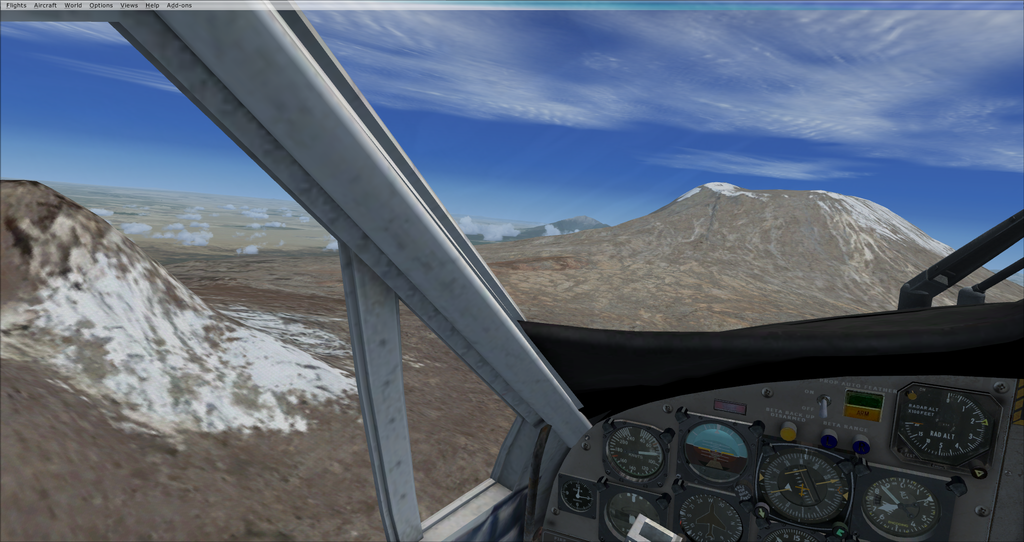 Has anyone else experienced a less than perfect visual experience with the mountain?
Gary