This week, CrazyCreatives' Marble Canyon Airport (L41) became available on PCA Aust and I bought it.
In its entry for Marble Canyon (the place, not the airport), Wikipedia says: "The name Marble Canyon is a misnomer because there is no marble there".
The same might be said of the name for this product. Despite the product name focusing on the airport, it seems to me that the airport is a small part of the product and that the product is mainly about the settlement and its environs and that the airport component is secondary and almost incidental. This is somewhat reflected in the product screenshots on PCA Aust where the airport features in only about one and a bit of the ten screenshots.
Using it in conjunction with FSX and my MSE2 scenery for the State, I found a number of problems - probably because of the way I like to "explore" each new product on the ground. I explain the problems below but, even if I had been aware of them beforehand, I probably would have still bought the product. I think that, overall, it represents value for money for anyone interested in using the airport and flying over the settlement and its environs. However, temper your expectations of a more detailed assessment.
Obviously, judging by the PCA Aust star rating system some people were very impressed with the product.
I am not the only one who has identified "problems" - see the YouTube video of a P3D flight at: http://www.youtube.c...h?v=jvdYuIF-FTI
Maybe my settings are not optimal for the product - but the product manual does not indicate any preferred settings.
Using the Default AirTrike, I flew under the Navajo Bridge and along the canyon: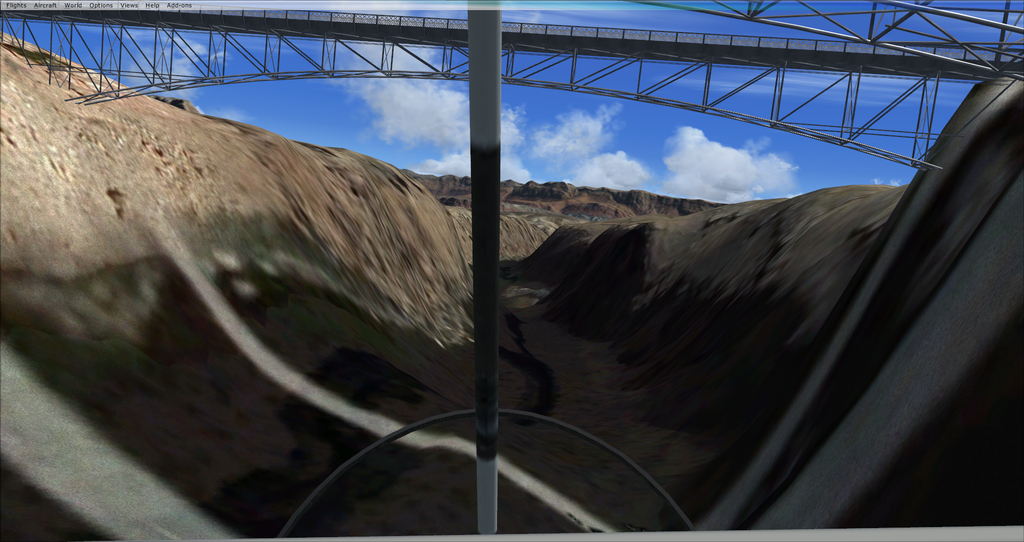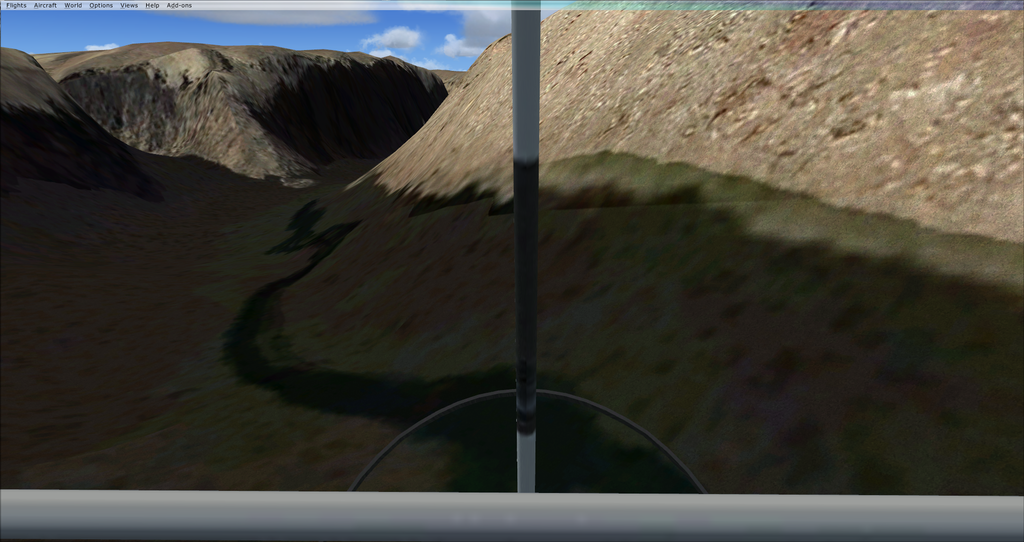 The Colorado River was nowhere as wide (water) as in the SimTouch Plus 2 moving aerial photomap. In the screenshots above, does the river appear to be snaking partly up the side of the canyon or is that some vegetation?
I then tried to explore by driving the AirTrike down the road and over the bridge. My first problem was encountering a bridge which appears to be lipped above the level of the approaching road: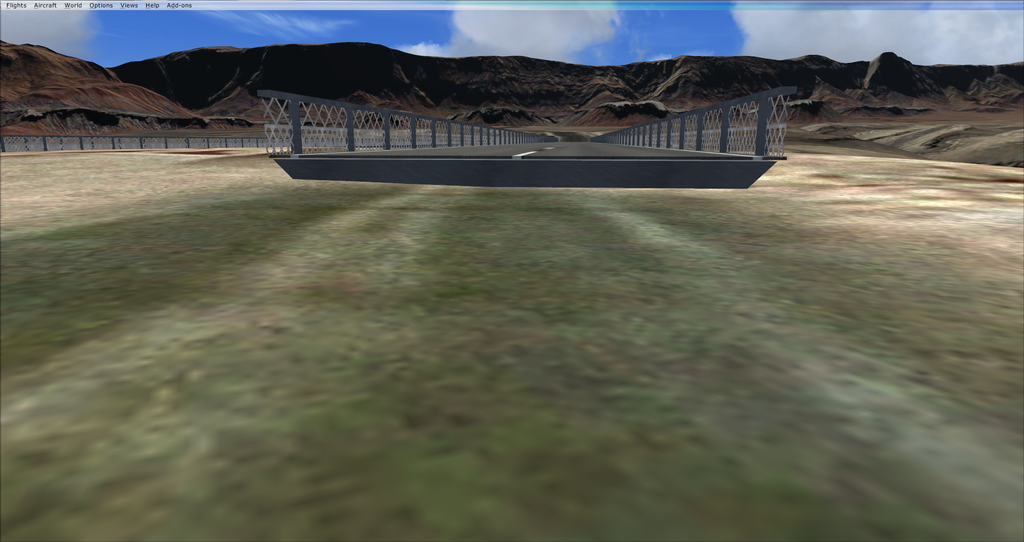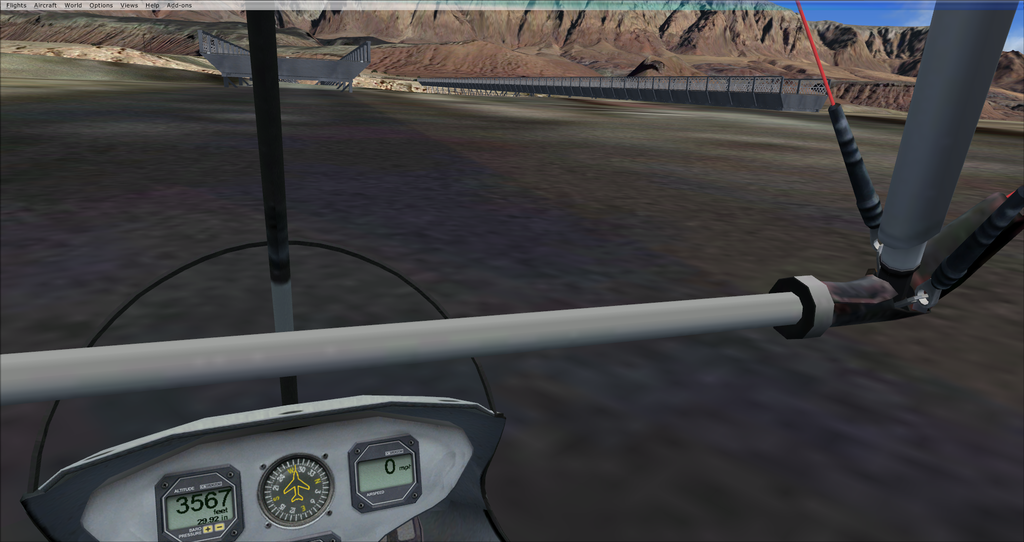 After the AirTrike had mounted the lip and started to drive along the bridge, the AirTrike fell though the bridge pavement and ended up in the canyon.
I then tried the pedestrian "Bob" who can usually take me most places but I had difficulty getting him to move when off the road and, once on the bridge, he would not move at all.
I then thought about who you "holler for" in a town out west and enlisted the Marshall's vehicle from FSX:
However, that vehicle performed only marginally better than Bob in the places where Bob had experienced difficulties.
Gary