My posts in Flying Ikea at http://pcaviatorforu...31-flying-ikea/ showed screenshots of Ikea stores near major airports in flight sim products.
Two of those, Belfast and Sydney, had "Ikea" painted on the roof.
As there had been no indication (in response to my posts in the past month) that PCA Aust is to stock Drzewiecki Design's Chopin Warsaw Poland, I bought it elsewhere.
At the airport (both in the DD version and in real life), there is a hanger with "Lot" painted on the roof, shown below in close up and then from further away (to provide context):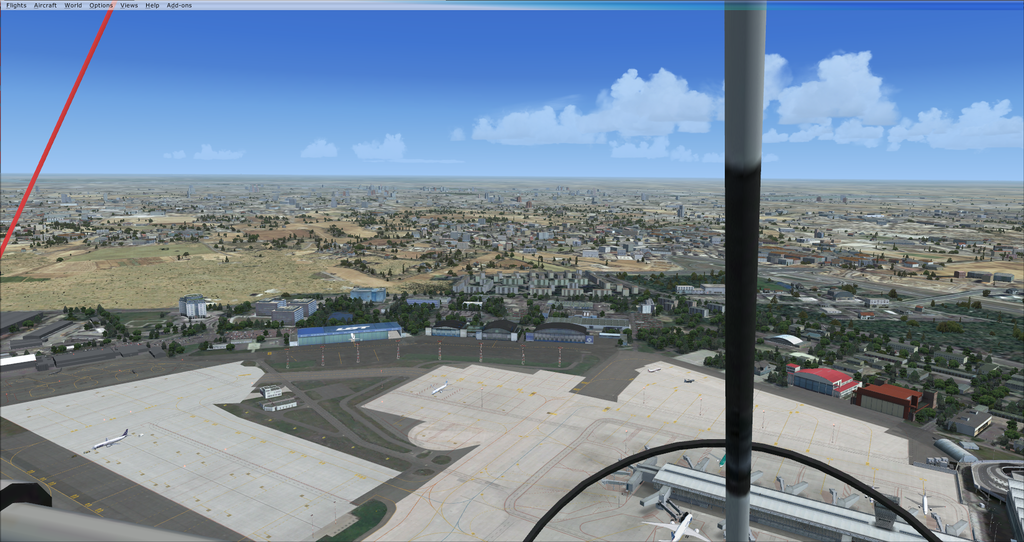 Are there any other buildings at or in the vicinity of flight sim airports which have large signs painted on their roof?
Gary