Visit to Karl's 737 Simulator
By Anton von Sierakowski
On 19 September 2015, our intrepid simmers from Aussie Star Flight Simulation and PC Aviator Forums met at the Beechworth Bakery at 10am on the way to visiting Karl Penrose's functional Boeing 737-600 simulator at his home on the outskirts of Bendigo.
The sim is a real nose from an Austrian Airlines Boeing 737-600 Next Generation. Karl had it shipped out in a crate which now sits in the back yard and has been fitted out as his wife's sewing room.
The simulator has been installed in a specially built steel garage near the house on his 15 acre property. It took Karl just three months to get the sim to a basic flying state For a period of time Karl was the only private person in the world to own a Next Generation cone.
The sim is currently driven by a single Intel PC which runs Flight Sim X for the scenery which is projected onto a canvas screen on the garage wall in front of the cockpit windows. Six monitors act as the main glass cockpit displays while the plane controls are handled by the Prosim-AR software.
Karl considers he has the sim 80% operational and plans to have every instrument being original equipment whereas currently some are third party mock ups. One of Karl's recent acquisitions was the MCP (mode control panel [auto pilot]) which he said cost him $2,500.
Flying the sim was a joy. All the flight systems work and the plane can either by flown by hand of by auto pilot with full VNAV, LNAV and Approach modes including ILS landing all programmed via two fully functional FMS (Flight Management System) CDUs. Not only was the sim a pleasure in the air but ground handling was also a breeze via a nose wheel steering tiller.
The excursion to Bendigo was organised for The Moorabbin Group, a combination of PC Aviator Australia and Aussie Star Flight Simulation members.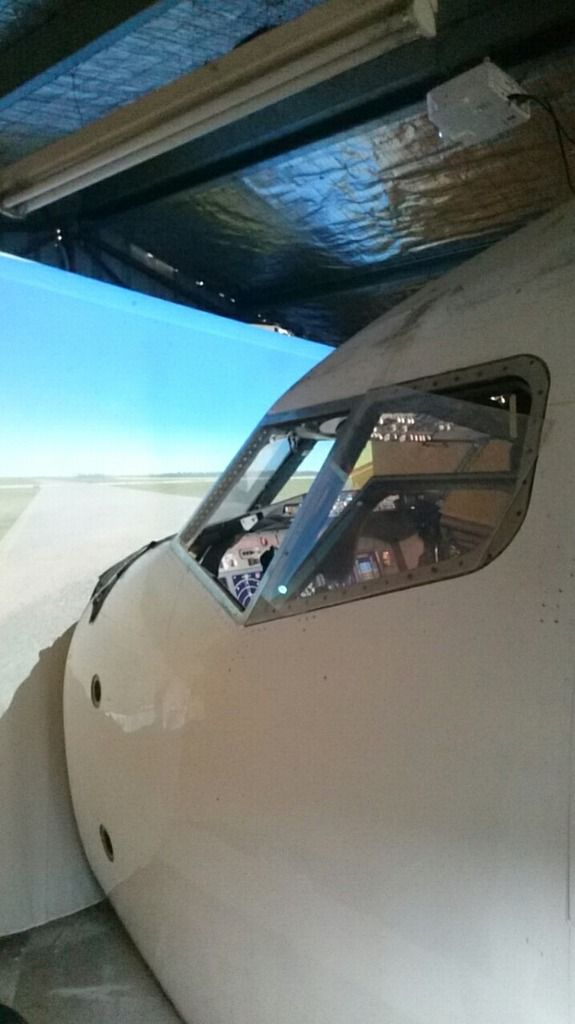 A 737-600 in Bendigo

A precision cut and cable looms shown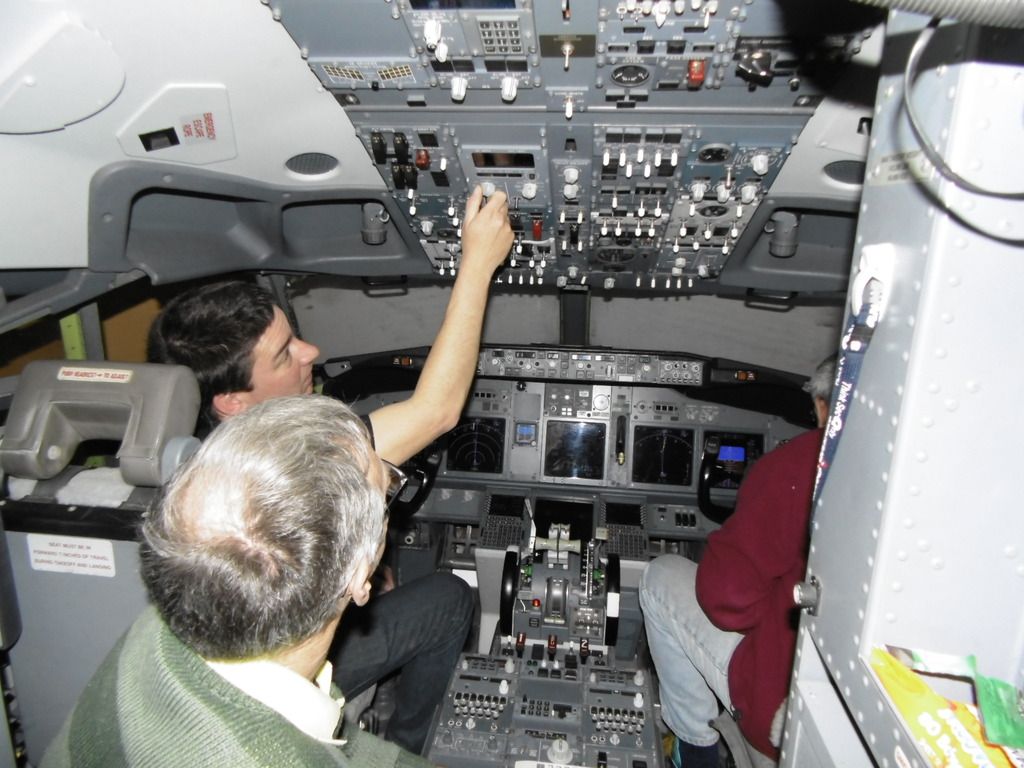 Karl sets up the sim

Anton as captain

Greg Looker as copilot

From left to right: Greg Whiley (CaptAus) Gary Testro, Anton von Sierakowski, Karl Penrose (sim owner), Greg Looker