In the past few days, Virtualcol has released its Shorts Regional Pack, containing a number of versions of the aircraft in many liveries (including Australian ones). This is the only payware Shorts flight sim product that I am aware of.
Although PCA Aust lists Virtualcol in its list of manufacturers, no products are shown for it. However, consistent with the Virtualcol products released in recent years, the Shorts product is available at the US store of PCA. I bought it directly from the developer.
Primarily for the benefit of Dean and the Queensland Gary, see below for screenshots of one of the models in the Sunstate Airlines livery: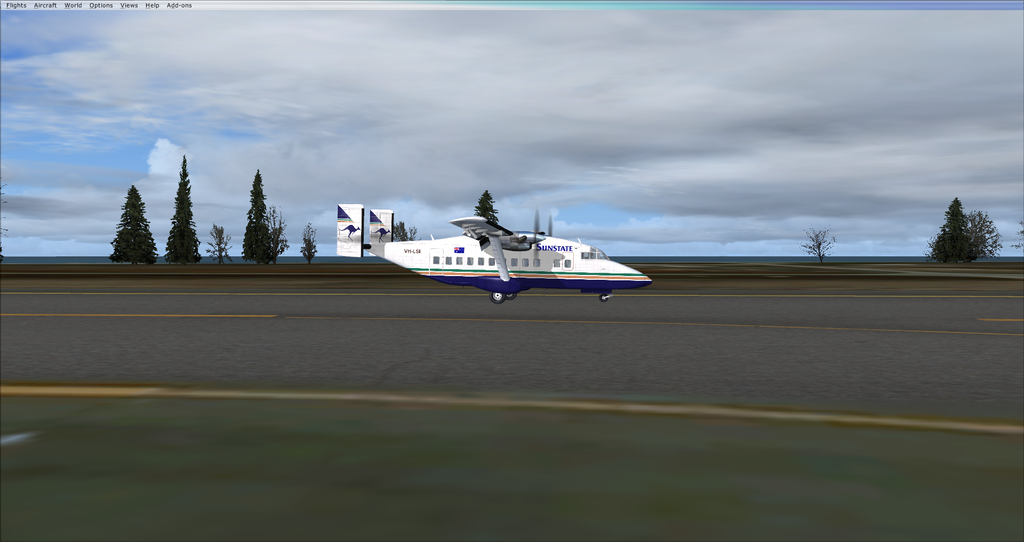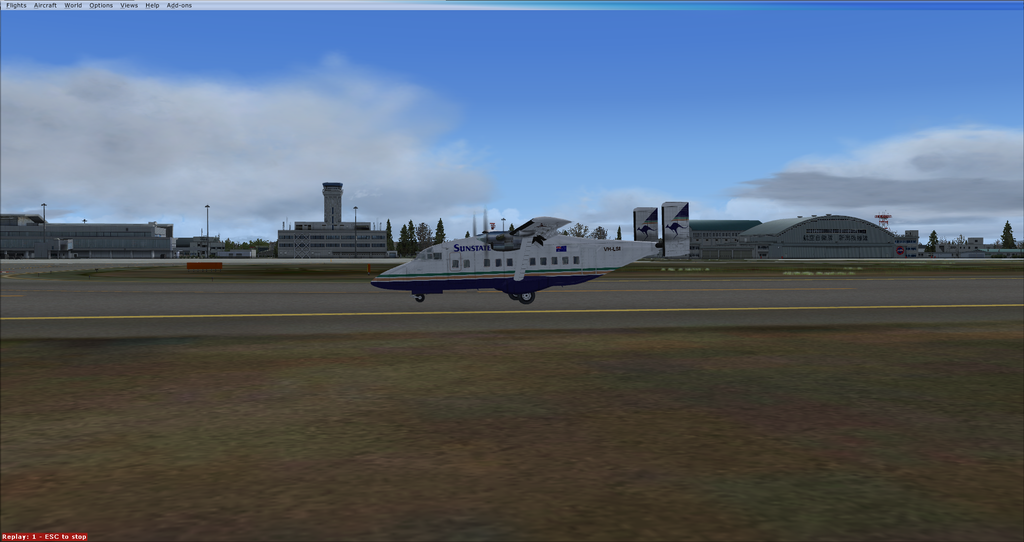 By the way, the aircraft is not exactly at "home" in those screenshots as the airport there is the recently released Wing Creation's Niigata in Japan!
I have always thought of the Shorts models as somewhat ugly. I don't seem to be alone in that thought, there being an article "The Ugliest Planes of All Time" where it gets a mention as follows:
"— The Shorts SD-330, 360, and SC-7 Skyvan
Northern Ireland gave us Stiff Little Fingers, the great, long-forgotten punk band of the late '70s and early '80s. It also gave us the Shorts Brothers, known for their line of boxy commuter turboprops. I admit to a fondness for the 330 and 360 models. Sure they're inelegant, but the design is so wonderfully utilitarian — and from certain angles the planes do maintain a certain grace and dignity. The Skyvan, however, is another story. Could you fly on one of these scaled-up child's toys and still feel good about yourself in the morning?
The Shorts SD-330 and SC-7 Skyvan. "Pigy" indeed"
I tried flying it for the first time last night. Somewhat surprisingly, it was a breeze to fly.
For completeness, see the screenshot below of the cockpit. I have mentioned the Virtualcol cockpits in earlier posts. Unfortunately, in my view, they don't appear to match the standard of the aircraft exteriors.
Gary